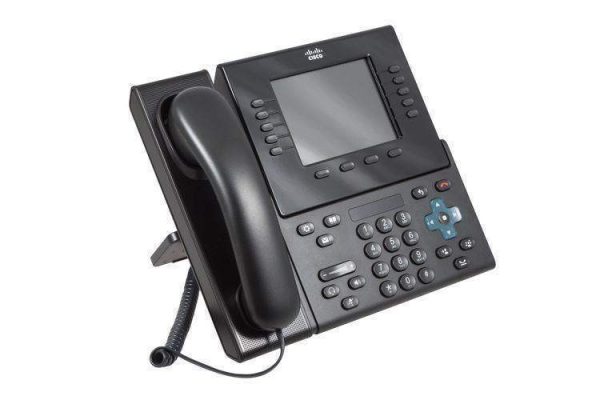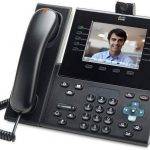 CISCO IP VIDEO PHONE 9951 NEW
CISCO IP VIDEO PHONE 9951 NEW Back to topCP-9551 | Five Line | Full Duplex Speakerphone | PoE Compliant | Color Display | SCCP | Video CommunicationThe Cisco IP Phone 9551 demonstrates the latest technology and advancements in VoIP telephony. It addresses not only the needs of the exe…
Description
Additional information
Description
CISCO IP VIDEO PHONE 9951 NEW
 Back to top
CP-9551 | Five Line | Full Duplex Speakerphone | PoE Compliant | Color Display | SCCP | Video Communication
The Cisco IP Phone 9551 demonstrates the latest technology and advancements in VoIP telephony. It addresses not only the needs of the executive or major decision maker but also brings network data and applications to users without PCs. This state-of-the-art IP phone includes a backlit, high-resolution color touch-screen display for easy access to communication information, timesaving applications, and feature usage. It also enables customers and developers to deliver more innovative and productivity-enhancing Extensible Markup Language (XML) applications to the display. The 9550 series is equipped with business grade video conferencing that can handle thirty frames per second.
Quick Specs:
Phone Lines: Five (5)Phone Features:Volume ControlComfort Noise GenerationVoice Activity DetectionError Concealment5 inch TFT color display24 bit color depthVideo conferencing (640 x 480)Fully Backlit ۲ USB PortsBluetooth – Headset use within thirty feet of the baseVoice Codec:G.711a, G.729ab, G.711u, G.711, G.729aButtons and Keys:Messages, Directories, Settings, Services, Help, Display, Microphone Mute, Speaker On/Off
Protocols Supported:
TFTP (Trivial File Transfer Protocol)SCCP (Skinny Client Control ProtocolSIP (Session Initiation Protocol)XML (Extensible Markup  Language) G.711µ and G.729a codec's30º – ۱۰۴ºF
Dimensions
Depth – 10.24 inWidth – 4.25  InHeight – 9.25 inWeight – 2.8 LBSOur phones are refurbished to like new condition with full cleaning and testing. We guarantee 100% satisfaction!
Power supply sold separately (if needed)
If you have any questions about VOIP, Cisco IP Phones, or to discuss your needs please contact us.
Additional information
| | |
| --- | --- |
| Manufacturer | Cisco |
| Product Type: | IP Video Phone |
| Condition | New |